A visit to Lyme Regis would not be complete without a stroll to the end of the historic Cobb and a visit to the Marine Aquarium, one of the most fascinating visitor attractions in West Dorset.
Discover close up the local fish and marine life of the Jurassic coast and learn about Lyme's maritime history.
During a visit, you'll have the opportunity to interact with the sea creatures. Kids and adults alike will enjoy the truly unique experience of hand feeding the mullet, holding a starfish and stroking a lobster. Watch videos of visitors getting close to the creatures in our 'things to see' section.
Although we're compact in size, you'll find a variety of fish and marine life on display including Lobster, Mullet, Starfish, Ballan Wrasse, Short Spined Sea-Scorpion, Hermit Crabs and Sea Mouse.
Other exhibits include nautical artefacts and a presentation about the history of the Cobb, making the aquarium one of the most interesting places to visit in Lyme Regis. A brilliant place to visit come rain or shine!
Get 10% off admission
Remember to buy your tickets online which will get you 10% OFF the standard admission prices.
Let us introduce you to Finn, our aquarium mascot.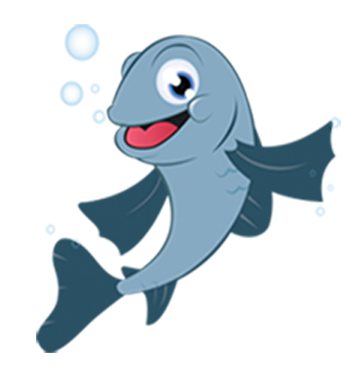 He's a grey mullet, and when you visit the aquarium you'll get the opportunity to hand feed Finn and his many friends in our mullet lagoon.
The mullet feeding experience is truly unique. You start by lowering your clenched hand containing food into the water, you then slowly open your hand to reveal the food to these wonderfully tame creatures who will gently suck, caress and 'kiss' your hand as they feast upon the food.