The Cobb has sheltered seafarers for centuries. The curving stone harbour wall in Lyme Regis attracts visitors not just for its visual appeal and its magnificent naval architecture, but also for its literary connections.
People visit Lyme from far and wide to see the steps where Louisa Musgrove fell in Jane Austen's Persuasion; or to see where Meryl Streep stood, looking forlornly out to sea in the film adaptation of John Fowles' The French Lieutenant's Woman, one of the most unforgettable scenes in cinema.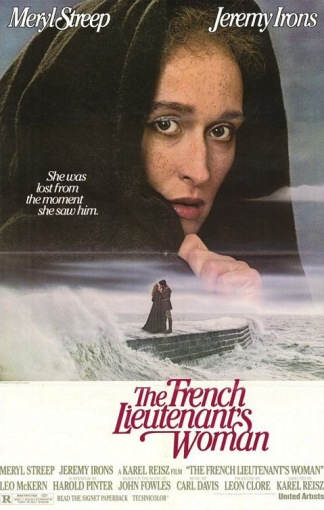 Inside the Lyme Regis Marine Aquarium, which is situated in one of the historic buildings at the end of the Cobb, you'll find an interesting presentation on the history of the Cobb including the films which made it internationally famous.
The Cobb buildings that now house the aquarium and offices were built in 1723. There was an earlier building on the site constructed in 1701 called Rose Cottage. This building was destroyed in a storm and subsequently the Town Council instructed a Mr Jefferd to build the two new buildings.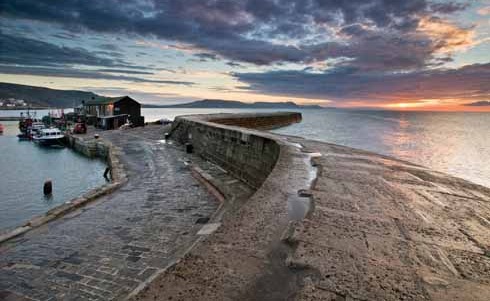 The buildings were used as a warehouse and storage as the Cobb was an active port attracting shipping and trade from all over the world. However, in later years the trade declined and the buildings were put to other uses.
At one time part of the building which houses the aquarium was used as an isolation hospital. Ships arriving at the Cobb from abroad carried the risk of importing diseases such as typhus, cholera and the plague. If a person from the ship were ill they would be placed in quarantine. This could be for a number of days to make sure the person did not infect the rest of the town. If the person was better after the period of isolation then they were free to enter the town, but if they died the town was saved.
Fixed to the front of the aquarium building is a long white toll board which displays the amount of tax levied on imports and exports to the harbour in 1879. The Cobb has always been expensive to maintain, and the tolls helped pay for the upkeep. The range of goods was extensive and the board makes interesting reading.
Below are some of the more interesting entries.
"for every fathom of latwood"
A fathom is a measure of depth; one fathom is 6ft. "Lathwood" were strips of wood to which rendering of plaster was applied when building the internal or external walls of a house.
"for every coach or four wheeled carriage"
In the nineteenth century many rural roads were so rough it was often easier to deliver them by sea.